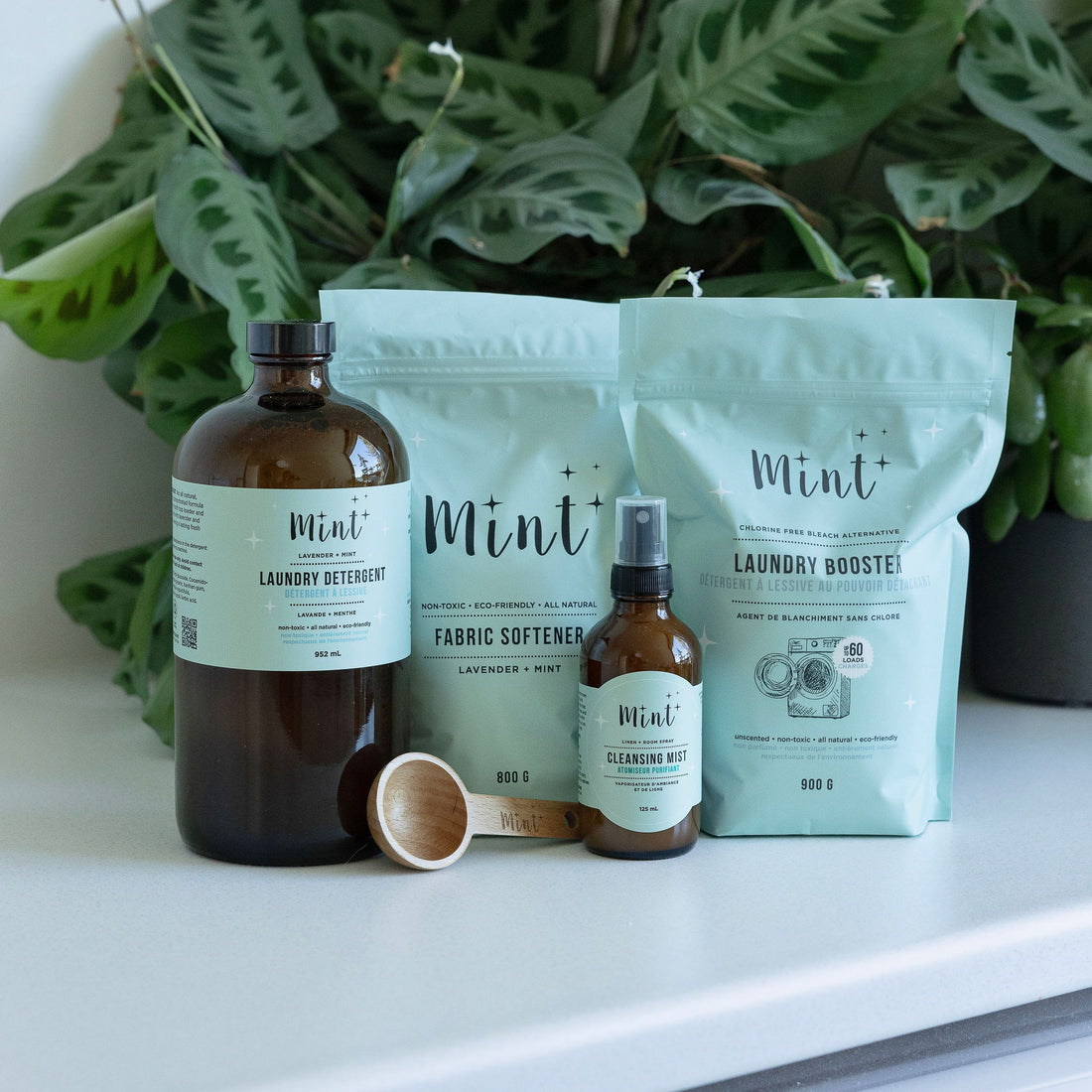 Take your laundry game to the next level with our hand made liquid Laundry Detergent, Fabric Softener, Laundry Booster, Mint engraved Scoop, and Linen and Room spray. Detergent and Fabric Softener infused with Lavender and Mint giving your laundry a fresh clean scent while fighting stains, and keeping your clothes free from harmful toxins. For the more demanding laundry challenges, our Mint Laundry Booster (all natural bleach alternative) has got you covered.
Directions
Add 2 tablespoons of detergent into the detergent compartment, 2 scoops of fabric softener, and 1-2 scoops of laundry booster directly in with the load.
For the Linen and Room spray; Spray on dried or damp linens, or into the air to leave a lasting fresh aroma.
Note: Mint Laundry Booster is colour safe however not all fabrics are colourfast ie: hand dyed delicate fabrics. We recommend testing for colourfastness in a discreet area of your fabric before use.