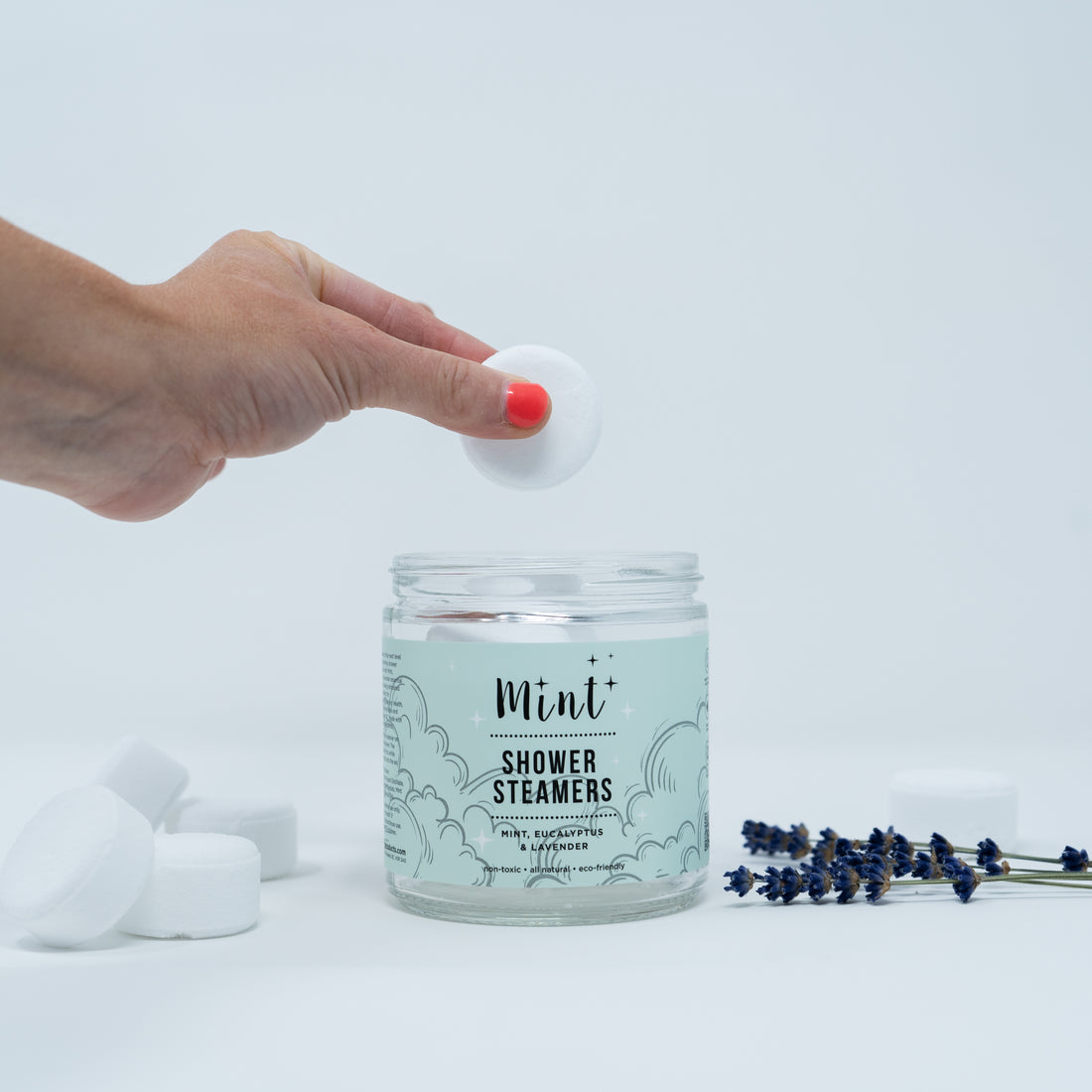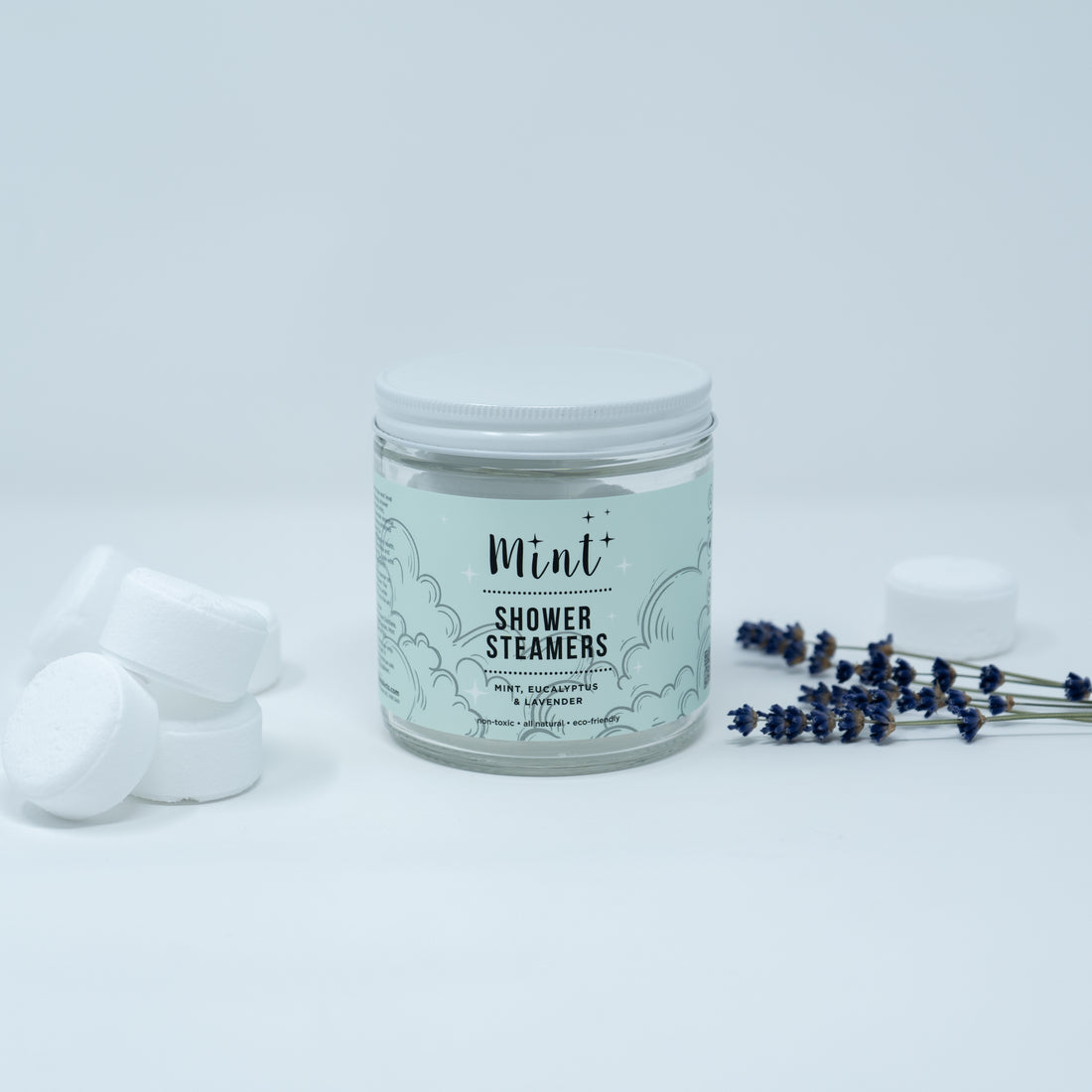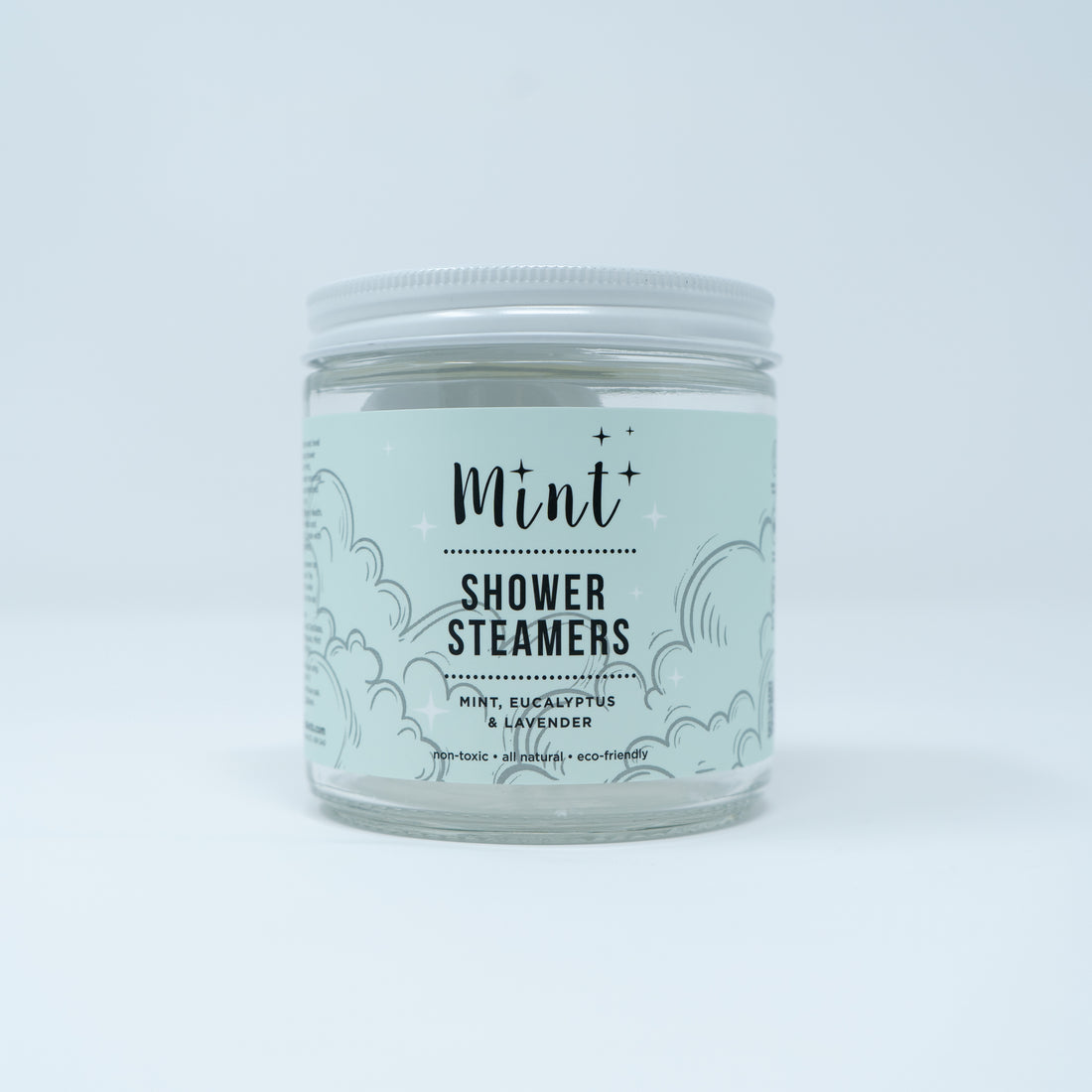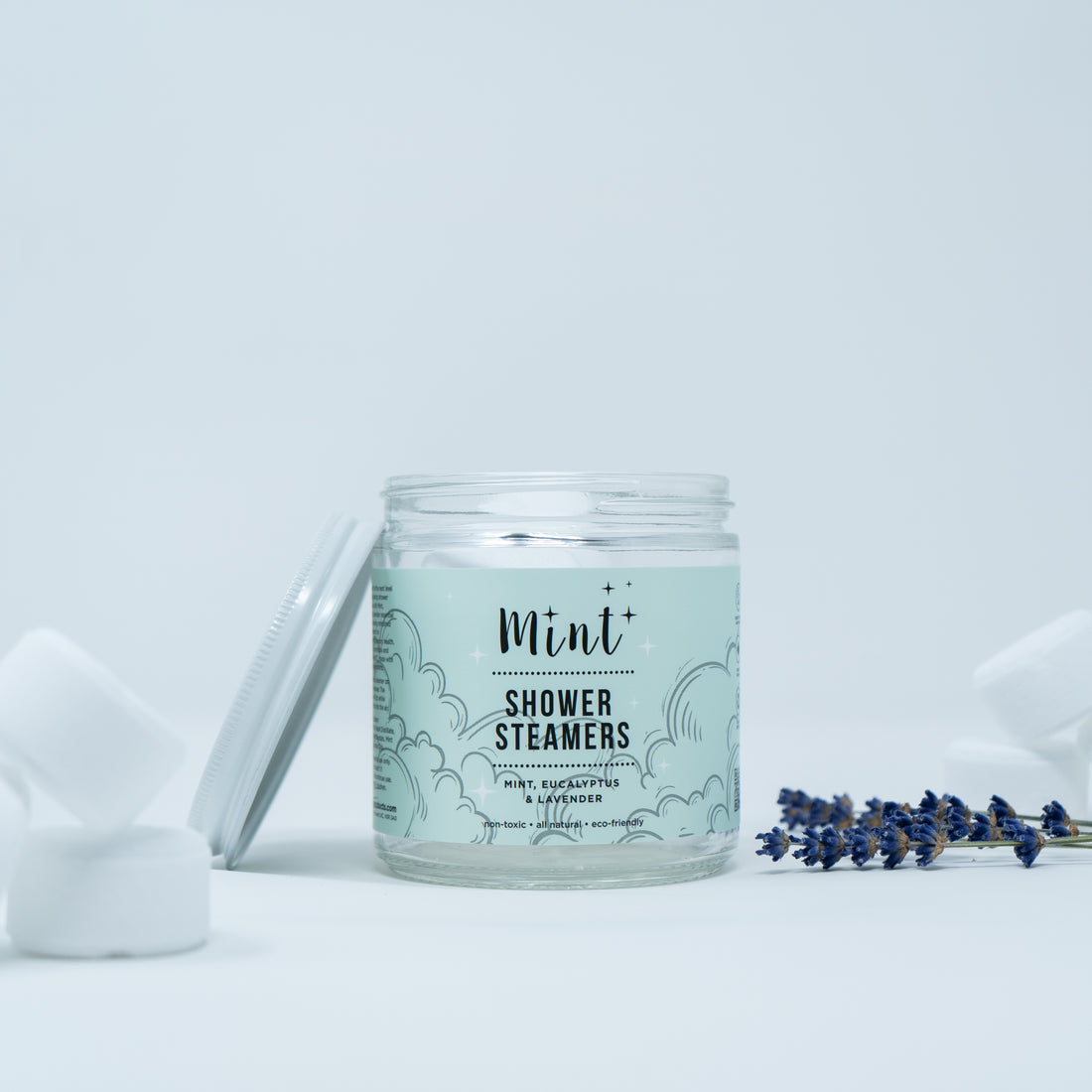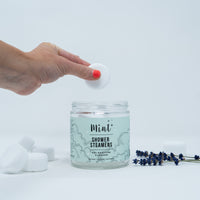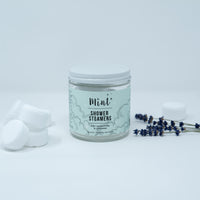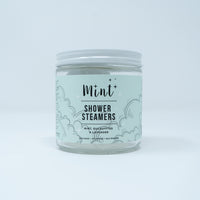 Take your shower to the next level with Mint's invigorating shower steamers, infused with Mint, Eucalyptus and Lavender essential oils leaving you feeling refreshed and awake. Excellent for supporting your respiratory health. 
Each steamer is handmade and pressed in Ucluelet BC. Made with 100% natural ingredients. 
Directions: Place steamer on the floor of your shower. The steamer will slowly fizz while releasing aromatics into the air.

Ingredients: Sodium bicarbonate, Witch Hazel Distillate, Citric Acid, Menthol Crystals, Eucalyptus and Lavender Essential Oils.