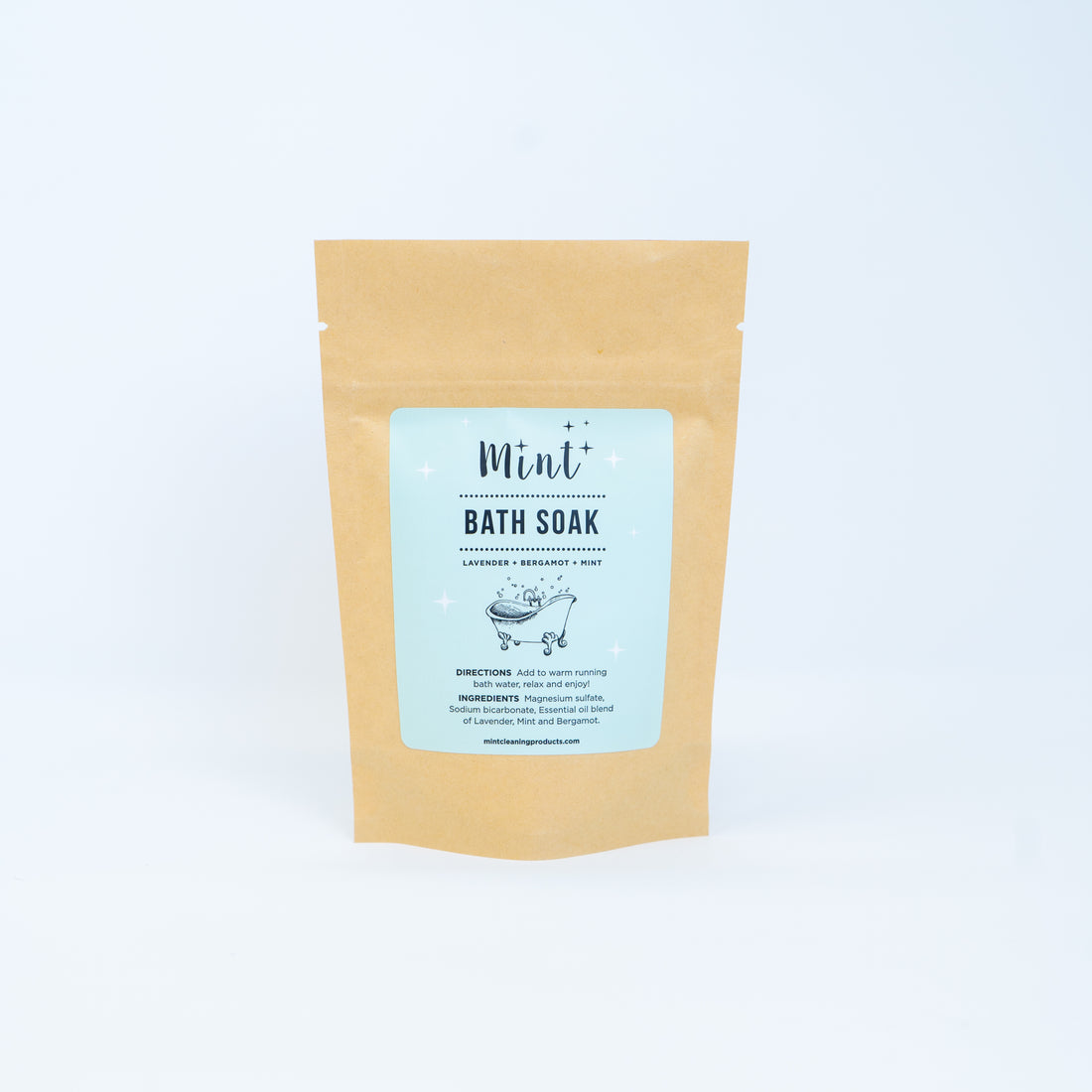 Introducing our Mint Mini Bath Soak – a smaller version of our regular package, perfect for stocking stuffers this holiday season! 🎁

This 145g bag is a compact powerhouse, offering 2-3 soothing baths. Immerse yourself in a detoxifying, all-natural blend that pampers even the most sensitive skin types. Infused with Lavender, Bergamot, and Mint essential oils, it not only softens and soothes but also transforms your bathroom into a heavenly sanctuary.
Directions: Add 1/4 cup to warm running bath water. Relax and enjoy!
Ingredients: Magnesium sulfate, Sodium bicarbonate, essential oil blend of Lavender, Mint and Bergamot