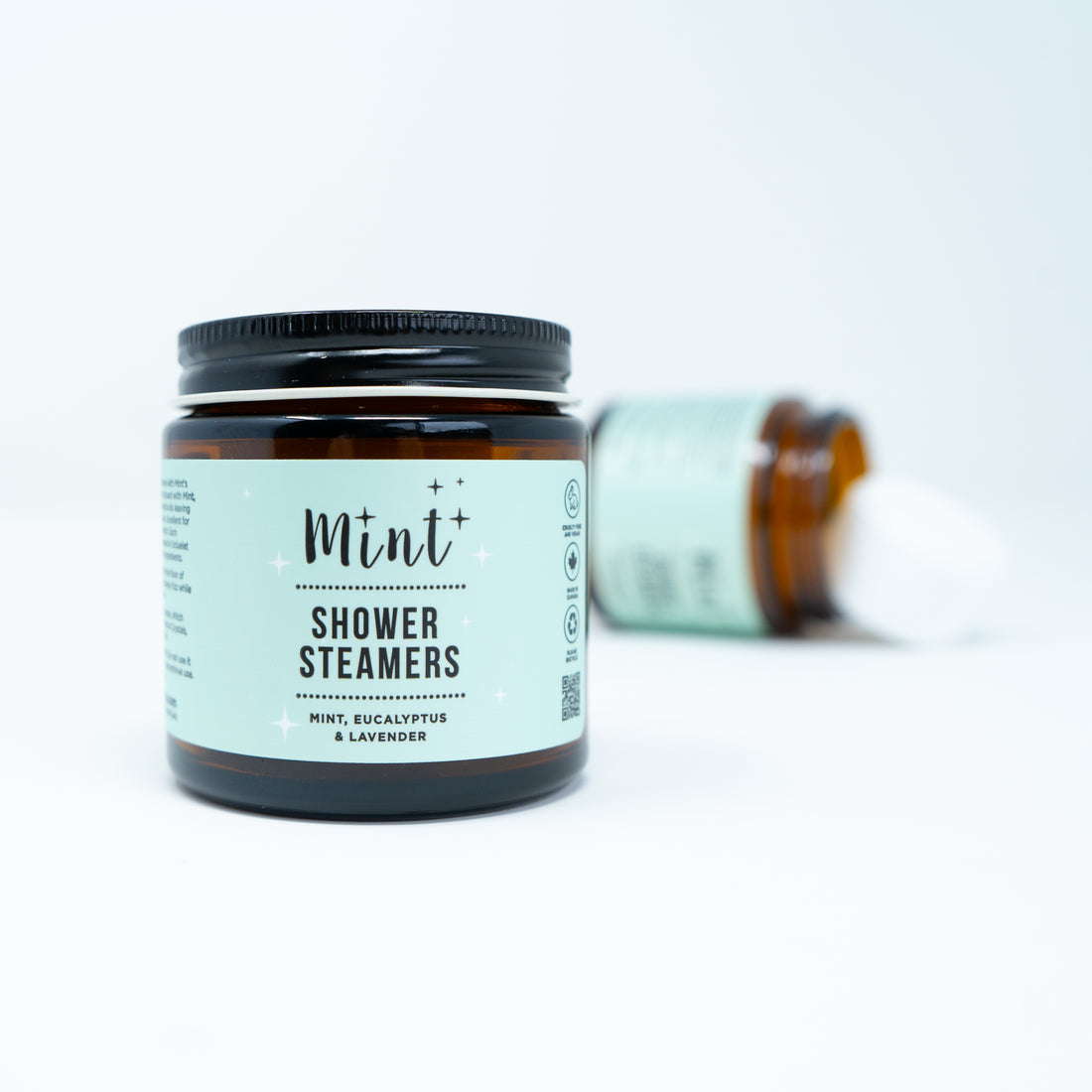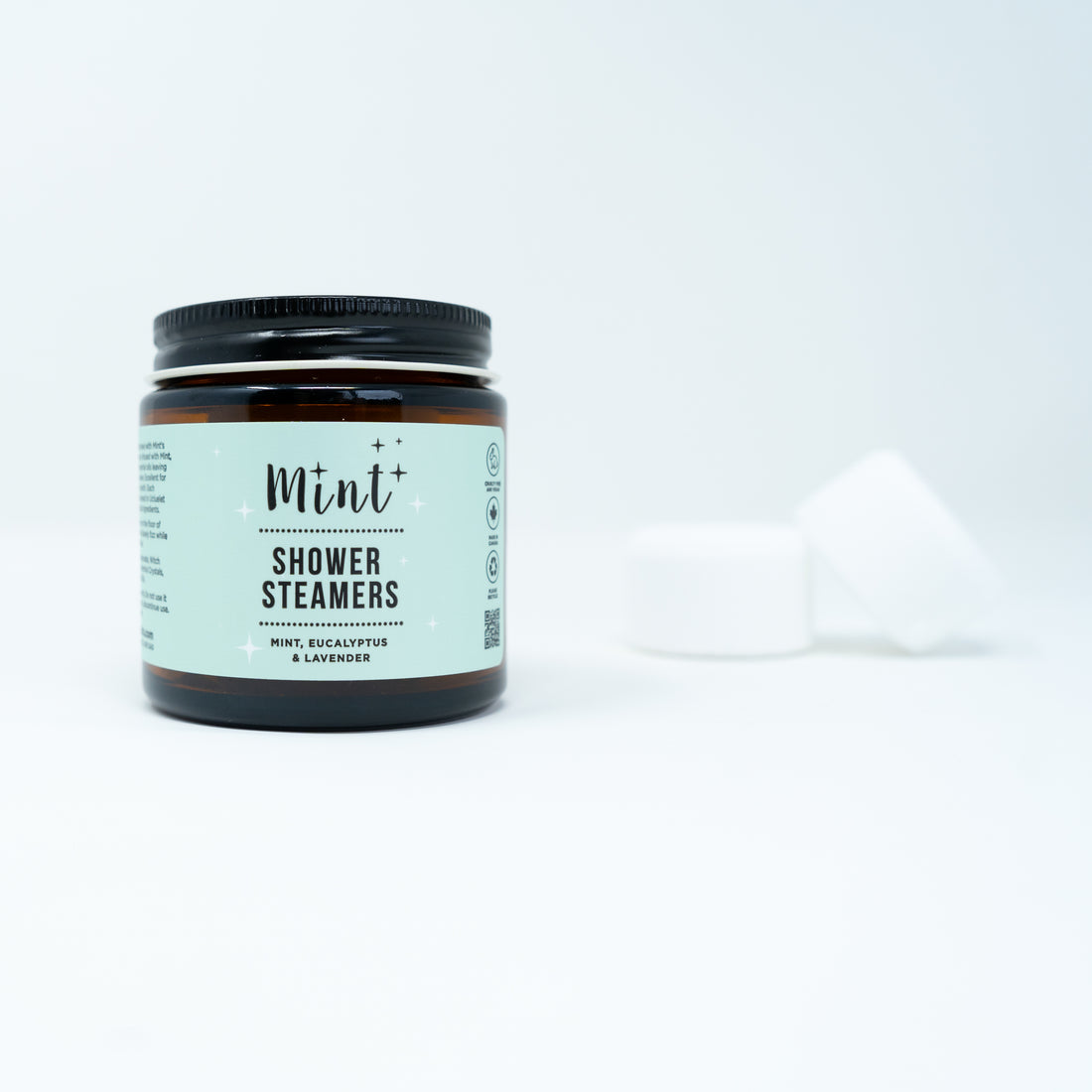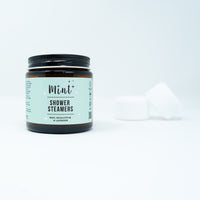 Elevate your shower experience with Mint's Mini Shower Steamers, now in a convenient two-steamer jar format –  perfect for guests bathrooms, or stocking stuffers this holiday season! 🎁
Each steamer is meticulously handcrafted and pressed in Ucluelet, BC, using 100% natural ingredients. Just like their larger counterparts, these mini steamers are perfect for creating a refreshing and awakening sensation during your shower, making them ideal for cold and flu season.
Directions: Place steamer on the floor of your shower. The steamer will slowly fizz while releasing aromatics into the air.

Ingredients: Sodium bicarbonate, Witch Hazel Distillate, Citric Acid, Menthol Crystals, Eucalyptus and Lavender Essential Oils.